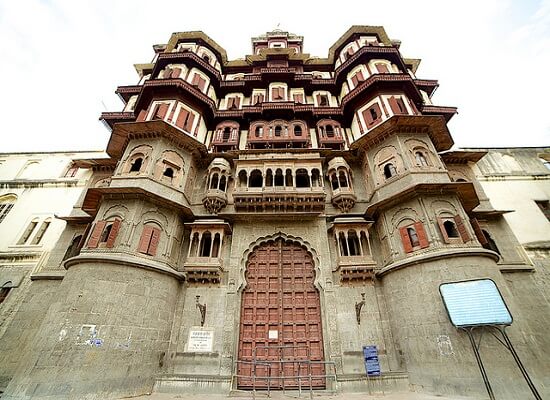 RAJWADA PALACE
Built over two centuries ago, Rajwada Palace is a fine specimen of architectural grandeur of the bygone era. Built by the Holkars of Maratha Empire, it is a fusion of Mughal, French and Maratha styles of architecture. The seven storied palace has two parts, the first one at the city's center and the second is in the old town.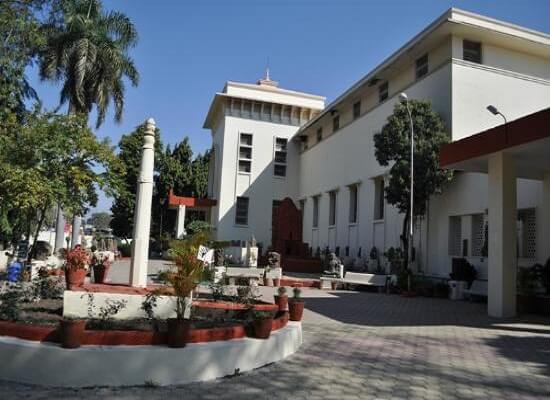 CENTRAL MUSEUM
Central Museum in Indore is one of most frequented tourist destinations in Indore. It is also known as the Indore Museum. It has a rich range of collections that date back to 5000 BC. It has two galleries. One houses artifacts belonging to prehistoric period. The second gallery has carvings that depict Hindu mythology.
LAL BAAG PALACE
Lal Baag Palace is undoubtedly the most beautiful palace in Indore. The construction commenced in the year 1886 and it was completed in 1921. The architecture of the palace is influenced by European style and is a blend of styles belonging to different periods. The gates of this impressive palace were cast in England and they are replica of Buckingham Palace's gates.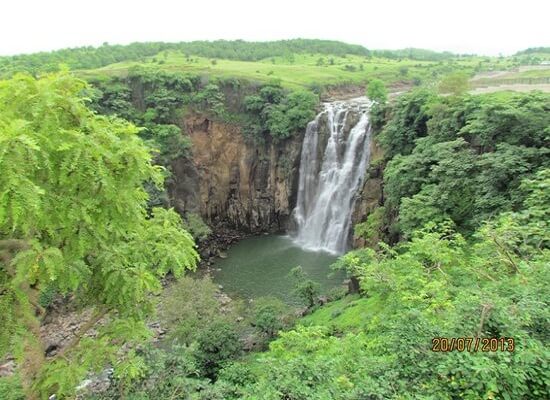 PATAL PANI WATERFALLS
Patal Pani Waterfalls is a famous tourist destination, which is situated 36 kms away from Indore. Water falls from a height of around 200 to 300 feet. With dense forests all around, not to forget mentioning the valley, the views from above are breathtaking. It is a great place to trek but you need to be very careful during rainy season.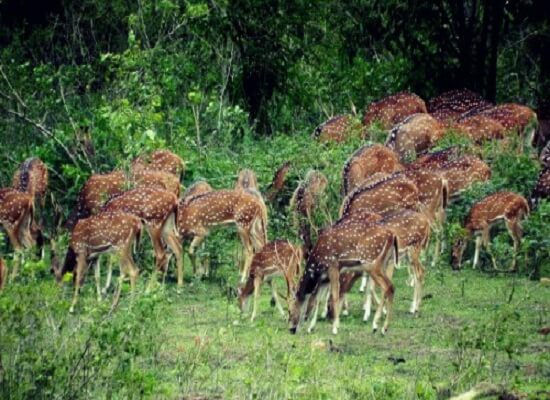 RALAMANDAL WILDLIFE SANCTUARY
Covering an area of 5 sq.km, Ralamandal Wildlife Sanctuary attracts tourists with its rich varieties of flora and fauna. The sanctuary was established in 1989. Situated in a perfectly picturesque setting with hilly region and breathtaking valleys, the sanctuary is heaven to nature lovers.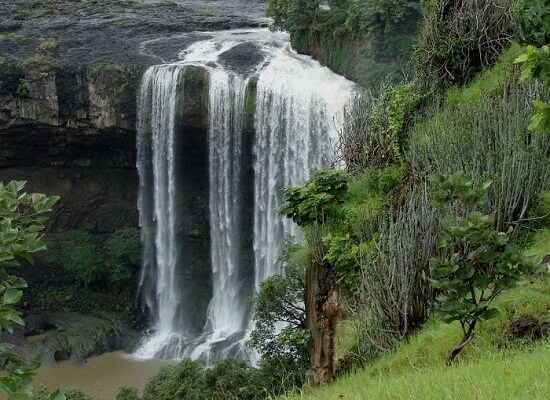 TINCHA FALLS
Tincha Falls is 25 km away from Indore. The sight of the water falling from a height of 300 feet is breathtaking. The pond nearby adds beauty to the waterfalls, which resembles streams of milk gushing down with full force. You can swim here if you are here during non-rainy season. However, to enjoy excellent views of the falls, you need to come around rainy season.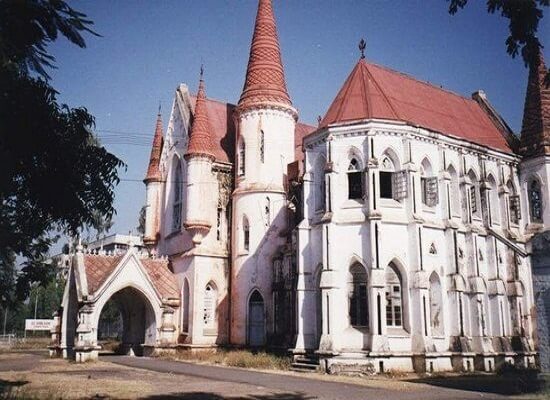 INDORE WHITE CHURCH
Indore White Church was built in the year 1858 and it is the oldest church in central India. It was earlier called St. Ann's Church. The church is a fine specimen of European architecture. Experience the serenity of the place that relaxes you and soothes your soul, a believer or otherwise.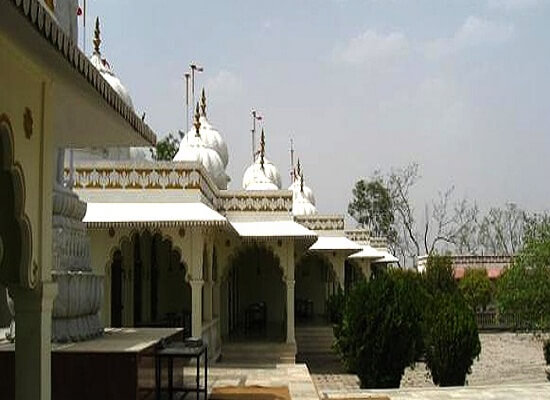 GOMATGIRI
Gomatgiri, a small hillock, is a pilgrim center for followers of Jainism who visit the place to offer prayers in the 24 marble temples here. The 21 feet Gomateshwar statue is a replica of Bahubali statue in Shravanabelagola. The serene atmosphere spellbinds you. The views of Indore from here are quite good.
PIPLIYAPALA REGIONAL PARK
Pipliyapala Regional Park is a perfect destination for nature lovers. The beautiful Mughal, French and bio-diversity gardens and a wide range of fountains here make the place picture perfect. Theatrical activities conducted in the amphitheater inside the premises never fail to impress you. Boating facilities are also available here.